Lab News
May 9th, 2022: Our new lab assistant, Callie Liu, joins the lab
May 3rd, 2022: Joint Portera/Zeiger Lab Neuroscience outreach event at East College Prep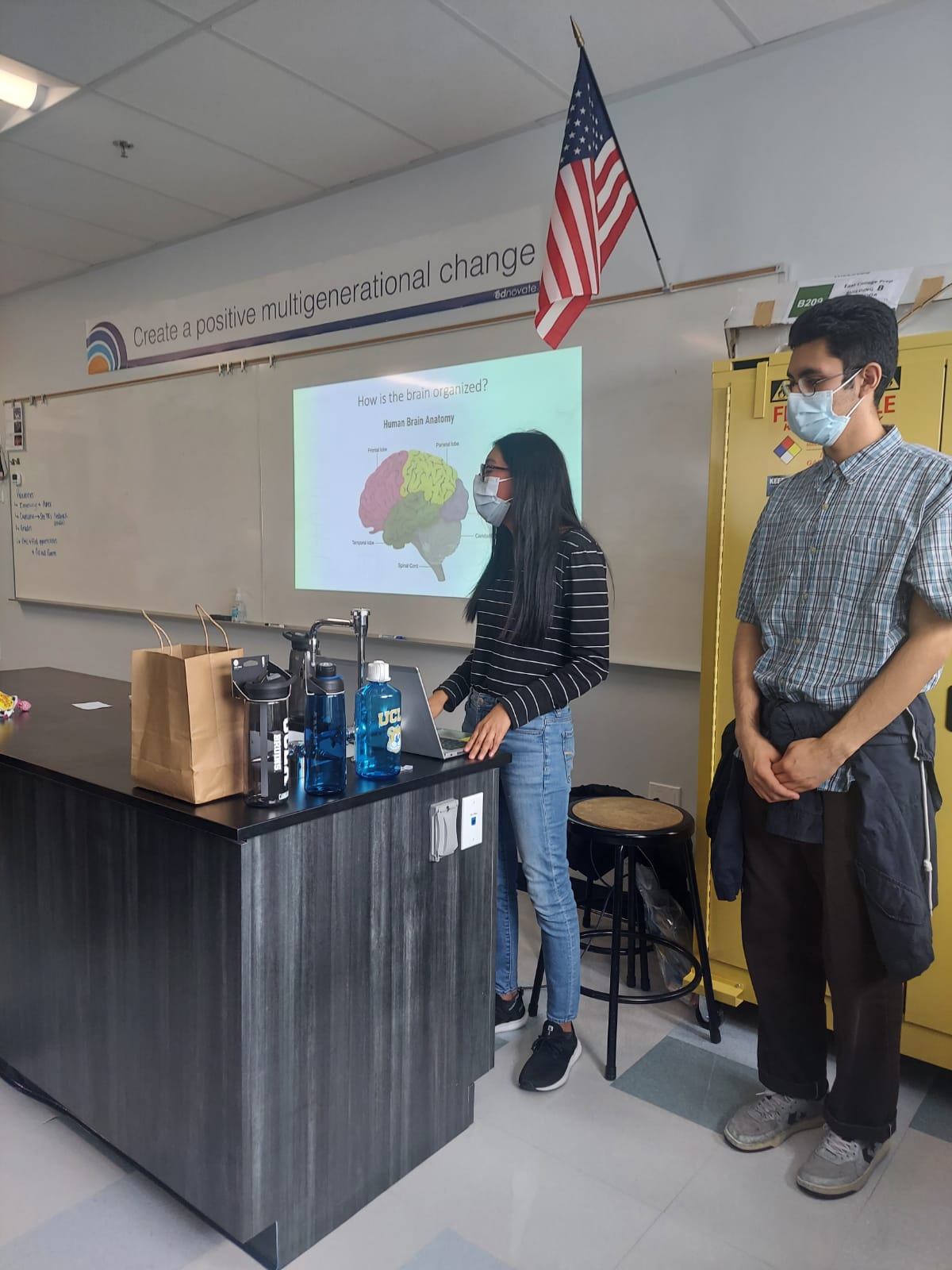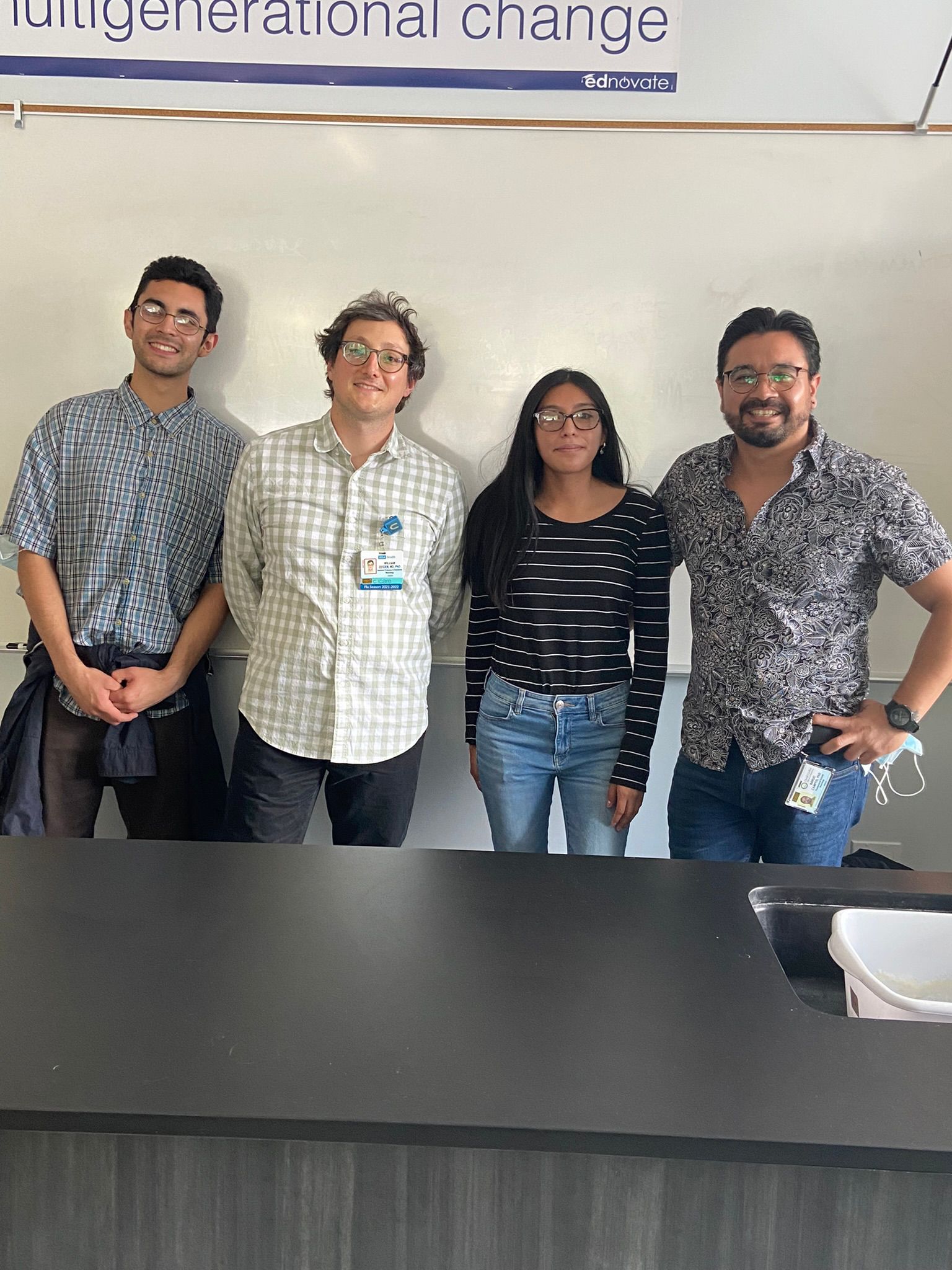 April 25th, 2022: Our collaboration "Ivestigating circuit defects underlying motor and non-motor symptoms in PD" is funded by the Laurie and Steven C. Gordon Parkinson's disease grant program
February 18th, 2022: Our collaboration "A regenerative drug discovery pipeline for repair after stroke" is funded by the DGSOM/CTSI/Regenerative Medicine Theme Seed Grant
January 24th, 2022: Undergraduate students Ashley Cao & Noe Cazares join the lab
January 4th, 2022: Master's student Scarlett Ramos Rodriguez joins the lab
November 16th, 2021: Joint Portera/Zeiger Lab Neuroscience outreach event at East College Prep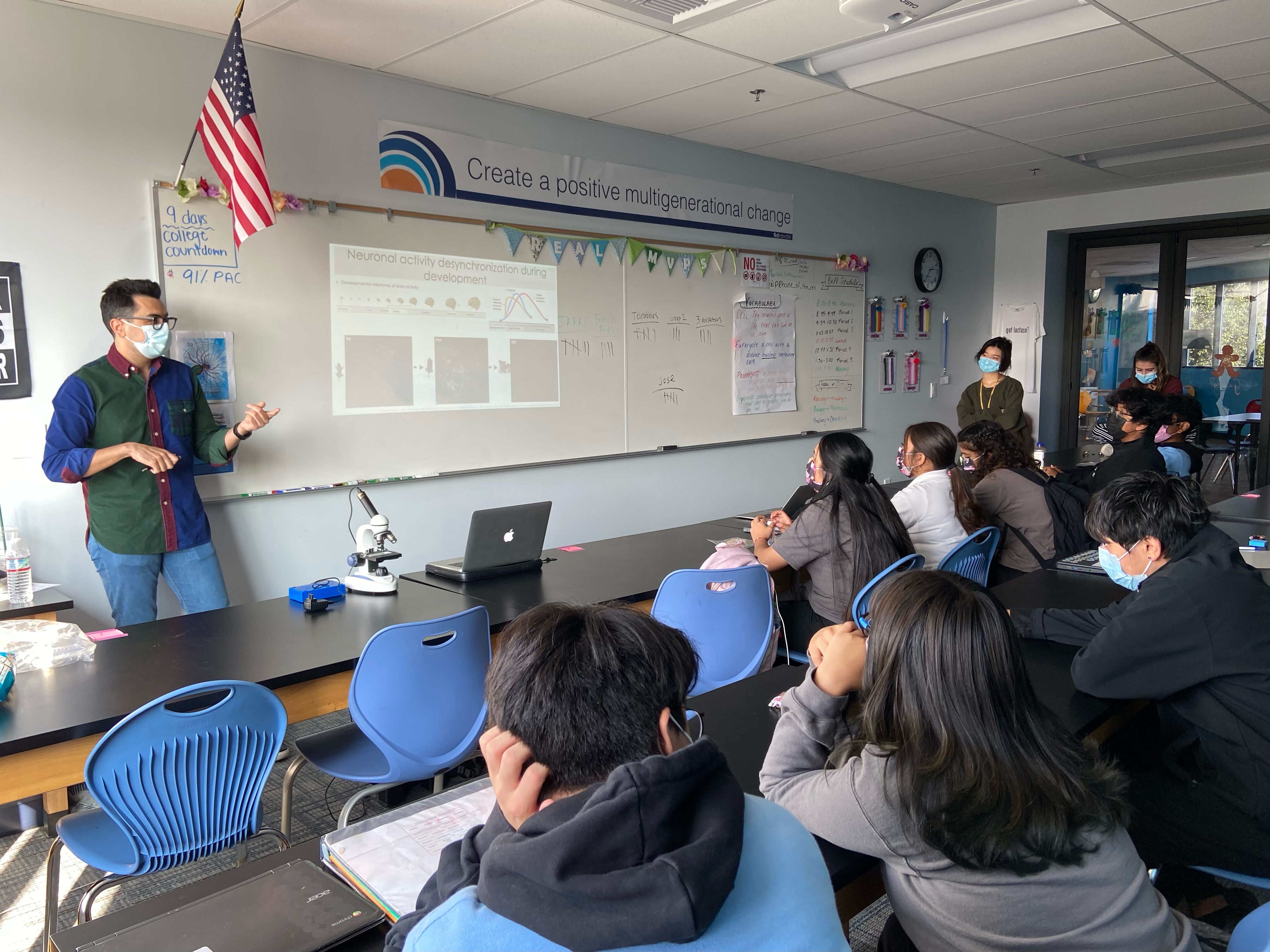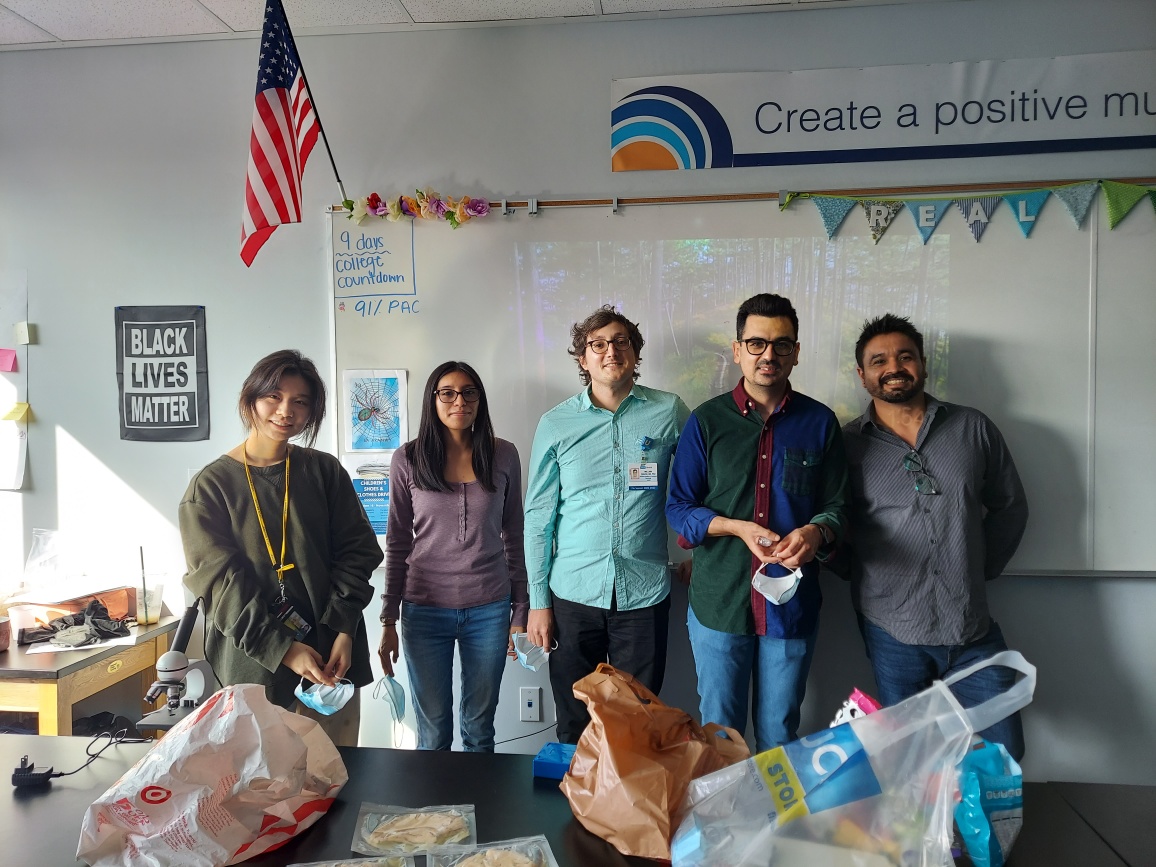 September 21st, 2021: Joint Portera/Buonomano/Zeiger lab party at Santa Monica Beach!
September 20th, 2021: Undergraduate student Mani Eftekhari joins the lab
September 17th, 2021: Welcome back to campus to all the undergraduate students!
August 5th, 2021: A collaborative project with Dr. Aparna Bhaduri and Carlos Portera-Cailliau is funded by the Eli and Edythe Broad Center of Regenerative Medicine and Stem Cell Research
June 22nd, 2021: Undergraduate student Sid Panda joins the lab
May 21st, 2021: Undergraduate student Johnny Thai and Post-bac student Ann Chen join the lab
April 12th, 2021: Dr. Zeiger's K08 is approved for funding at NINDS!
April 1st, 2021: Welcome to our new post-doctoral scholar, Dr. Baruc Campos, PhD
March 17th, 2021: Dr. Zeiger presents an oral abstract at the International Stroke Conference
November 16th, 2020: New Thorlabs Bergamo RGG multiphoton microscope gets installed (mostly...)
November 10th, 2020: Check out our new pre-print investigating plasticity of circuits in the somatosensory cortex throughout recovery after stroke.
October 21st, 2020: Insight X3 laser is installed for our multiphoton microscope set-up.
October 19th, 2020: Welcome to our new lab manager, Brenda Vasquez
July 1st, 2020: The Zeiger lab is open!